January Kindness Pays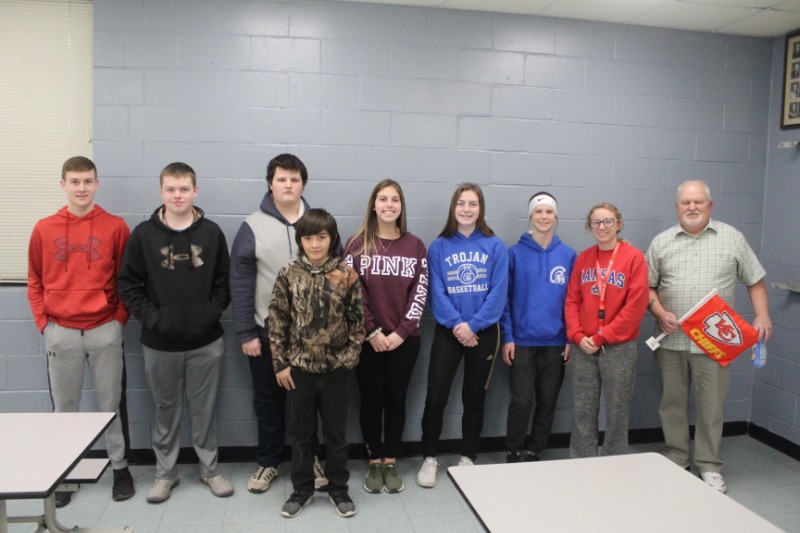 Troy High and Middle School's third "Kindness Pays" assembly took place on Wednesday, January 15th. The "Kindness Pays" program is when designated teachers nominate students who have committed acts of integrity, kindness, and humility during the month. These students' names are then drawn from a hat, and the winning name receives a gift certificate to a restaurant. All of the names will then go into another drawing at the end of the year with other months' nominees.
This month, the good deeds for which the students were chosen included helping clean up after a high school basketball game and aiding in other students' success in the classroom.
The students nominated last month then chose a staff member to recognize. Mr. Richard Shaginaw, math instructor, was recognized for his integrity, kindness, and impact in students' lives.
Caption for picture:
Kindness Pays nominees from left to right: Reagan Hartman, Riley Shelton, Christian Olivieri, Andrew Barnett, Scyla Pierce, Jaya Pierce, Emerson Weber, Holly Williams, Mr. Richard Shaginaw, Not pictured: Kemper Clary